Each October is National Breast Cancer Awareness Month when medical organizations, charities, survivors, patients and friends promote research, awareness and shared information about a disease that is the second leading cause of cancer death in women.
Lending an Ear
Whether or not you now know someone with breast cancer, it's likely you will someday as one in eight women are diagnosed within their lifetimes. It can be hard to know what to say or how to help.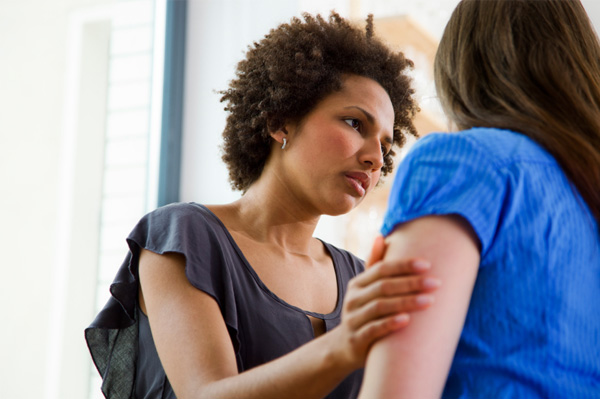 Charities, foundations and blogs, such as SheKnows.com, also offer tips on words or actions such as:
Listen and be present
Be a fact finder, not an advice giver
Gather a support network
Technology and Survivors
Portable electronics also can be helpful tools for woman facing breast cancer. One survivor said her Amazon Kindle helped her through hospital stays and treatments. Others said they played music, looked through favorite photos or watched movies. Another had a daughter who started a website at caringbridge.org for friends and family to stay updated on her journey.
Keeping mobile phones charged helps you stay connected — and not only for receiving phone calls and texts from supportive friends. Medical organizations and charitable foundations provide research, fact sheets and online groups to support breast cancer patients, and national research shows more Americans are relying on phones and tablets for Internet access. Women spend an average of 9.4 hours per week on mobile phones, outside of texts or phone calls, compared to 5.8 hours for men. Forty-two percent of people own a tablet. A great way to ensure your mobile devices stay charged is with IOGEAR's GearPower product line. The GearPower Mobile Power Station 4400 can charge tablets and other mobile devices with 4400mAh, weighing under a half pound.
What does National Breast Cancer Awareness Month mean to you? Visit us at our Facebook or on Twitter and let us know your thoughts.